NYHETSBLOGG - DATUM: 2020-04-01
Mer majsens barn på gång
Goda nyheter för fans av Children of the Corn - sämre för andra...

Trots att King fått tillbaka rättigheterna till Children of the Corn och därmed satt stopp för fler filmer har B-filmsbolaget Horrorflix hittat ett kryphål som ändå tillåter en uppföljare. Just nu spelasChildren of the Children of the Corn in som alltså handlar om barnen till de ursprungliga barnen i 1984-filmen. King har ännu inte kommenterat det hela men Horrorflix vd, som även är filmens regissör, Joe K. Smith säger att filmen ska bli den första i en ny franchise som kan hålla på hur länge som helst.

Inga skådespelare är kända men en gissning är att några av de ursprungliga barnen är med som vuxna. Så här ser filmens affisch ut: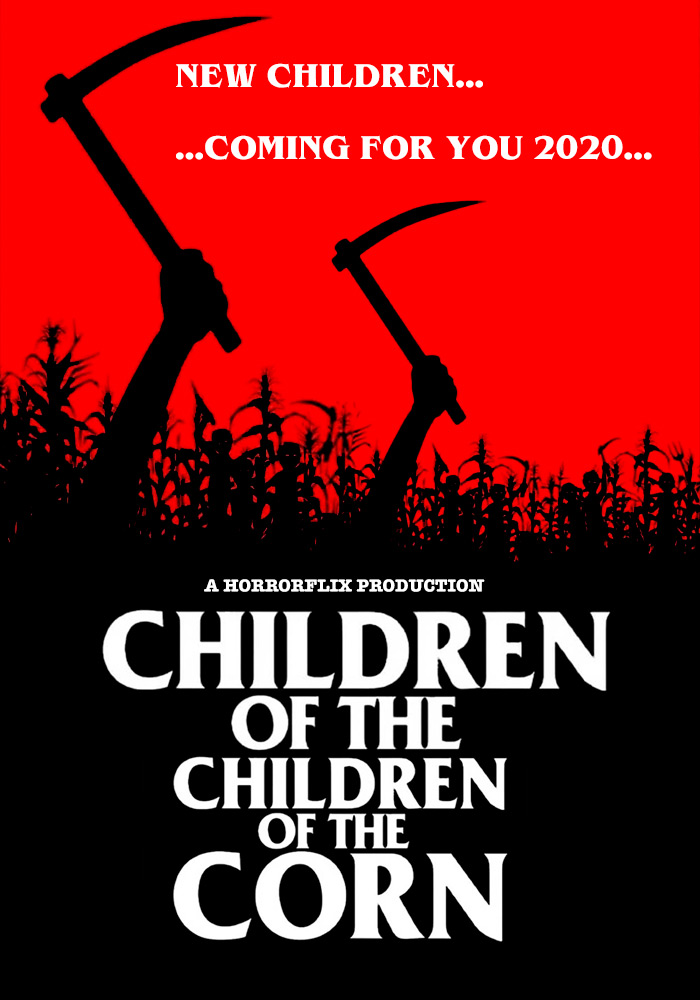 Tillägg 2 april: Ja, detta var ett aprilskämt...