NYHETSBLOGG
Omslaget till End of Watch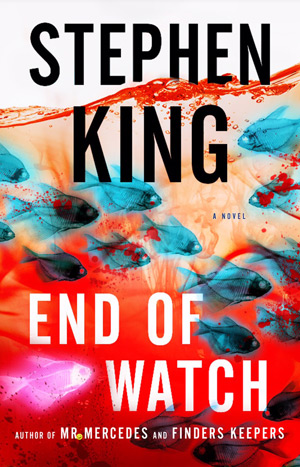 Nu har omslaget till näst-nästa Stephen King-bok dykt upp. End of Watch är den tredje delen i "Bill Hodges-trilogin" som inletts av Mr Mercedes och Finders Keepers.

Boken släpps i USA 7 juni 2016. Innan dess har vi novellsamlingen The Bazaar of Bad Dreams att se fram emot den 3 november. Inget Sverigesläpp är känt i dagsläget och av trilogin är det hittills enbart den första boken som kommit ut här.

I dagsläget finns heller inte någon beskrivning av handlingen, men det är åtminstone känt att Mr Mercedes - Brady Hartsfield - kommer att ha en stor del i historien.