NYHETSBLOGG - DATUM: 2016-10-17
Gerald's Game på Netflix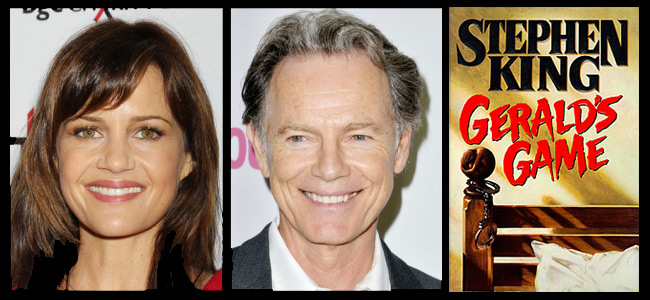 Nu är det klart att det blir Carla Gugino och Bruce Greenwood som gör huvudrollerna i Gerald's Game och filmen kommer att distribueras internationellt via Netflix.

Mike Flanagan regisserar filmen som han skrivit tillsammans med Jeff Howard.

"Gerald's Game has been my dream project for nearly 20 years. As a lifelong fan of Stephen King, it is a true honor to be trusted with this amazing material. I am deeply grateful to my longtime partner, Trevor Macy, and to my new partners at Netflix, for making this dream project a reality. This is one of the reasons I wanted to make movies in the first place", säger Flanagan i ett uttalande.

Något datum finns inte än, men med lite tur får filmen premiär under 2017.