NYHETSBLOGG - DATUM: 2016-12-13
Spelfilm om King med på Black list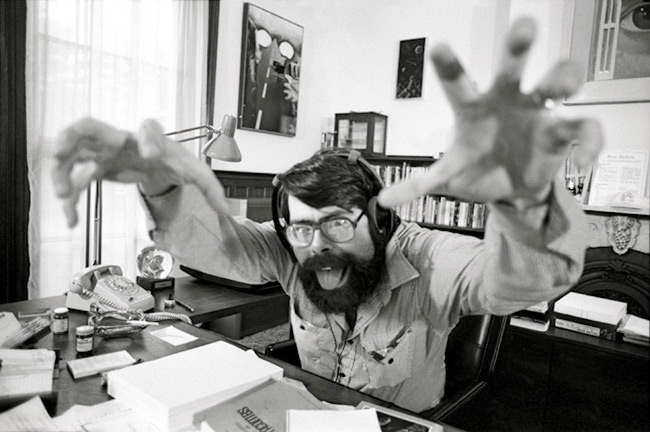 De som läst The Dark Tower-sviten vet att King själv dyker upp som karaktär längs med vägen, och man vet aldrig om det partiet kommer att dyka upp i någon kommande film, men med lite tur (?) kommer vi att komma se en hel spelfilm baserad på tiden innan King fick sitt stora genombrott.

I Hollywood cirkulerar varje år något som heter Black list. Det är en lista över de bästa oproducerade manusskripten som letar efter ett permanent. Vissa av dessa blir aldrig filmade men många blir det, och i årets lista hittar man "The Kings of Maine", som presenteras på följande vis:

THE KINGS OF MAINE
Kathy Charles
Living with his wife and child in a trailer while working as a janitor, Stephen King struggles with alcoholism and his own dark history as he attempts to complete Carrie.
AGENCY: UTA
AGENTS: Peter Dodd, Charles Ferraro
MANAGEMENT: Bellvue Productions
MANAGER: John Zaozirny

Huruvida filmen kommer att göras eller inte vet vi alltså inte nu men det kan alltså hända, och då kan man börja fundera på vem som är lämplig att gestalta King à la det tidiga 70-talet?