NYHETSBLOGG
Nytt liv för The Dark Tower på film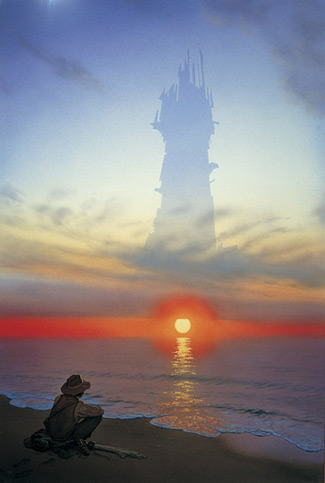 Efter en tids tystnad har det blåst in nytt liv i den planerade filmatiseringen av The Dark Tower. Efter att ha varit hos både Universal och Warner är det nu Sony som ska finansiera den första filmen. En ackompanjerande tv-serie utvecklas av MCR som blir medfinansiär.

Tidigare har det pratats om ett antal filmer och ett antal tv-säsonger mellan filmerna, men i den nyhetsrapportering som pågår i amerikansk media (i Deadline t.ex) framgår det inte mycket om formatet, men man kan hoppas att den unika kombinationen av berättande i två olika medier kommer att bibehållas.

Med tanke på att filmatiseringen varit på gång ett tag utan att få fäste känns det fortfarande lite skakigt, men förhoppningsvis kommer det mer nyheter inom kort. Regissör och skådespelare är inte bestämda ännu, men manuset till den första filmen, baserad på The Gunslinger, är skrivet av Akiva Goldsman och Jeff Pinkner och påstås vara helt nyskrivet och inte baserat på manus som figurerat i projektet tidigare.