NYHETSBLOGG
Vad vet vi om filmerna The Dark Tower och It (2)?
I princip samma stund som vi postade förra uppdateringen om The Dark Tower och It fick vi veta mer, och nu vet vi ännu mer. I dag har Entertainment Weekly slagit på stora The Dark Tower-trumman och publicerat mängder av spännande läsning (och mer kommer under fredagen).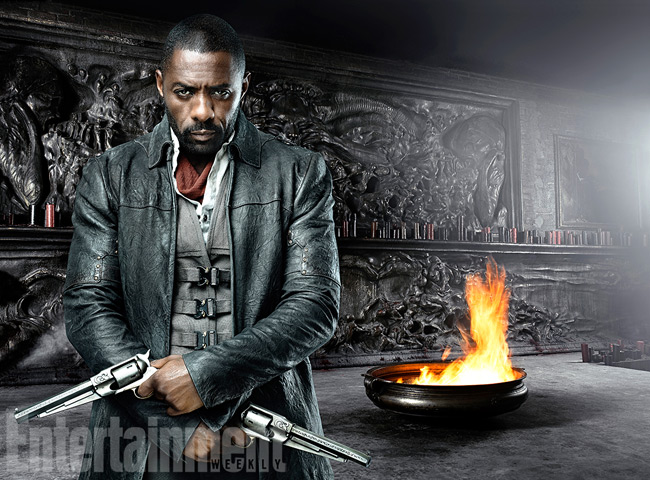 I en kort sammanfattning kan man säga att den första filmen faktiskt blir en sorts variant på The Gunslinger. Den utgår från samma grundtanke: Roland jagar Walter som i sin tur jagar Jake som i sin tur får beskydd av Roland. Eddie och Susannah är inte med i filmen för de har inte kommit in i historien än, och sålunda får vi heller inte se Oy. Det blir ingen rak adaption av boken men som sagt en sorts variant.

Entertainment Weeklys texter innehåller en del spoilers för de som inte läst böckerna, så en varning är på sin plats. Lite länkar:

• Del 1: Intervju med Idris Elba
• Del 2: Intervju med Matthew McConaughey
• Del 3: Vad som ändras och behålls från böckerna

I morgon utlovas mer bilder från filmen och mer kommentarer från Stephen King.

I går överraskade Entertainment Weekly med den första bilden på Bill Skarsgård i Pennywise-smink och nog ser han utmärkt läskig ut?