NYHETSBLOGG
King hyllar nordiska författare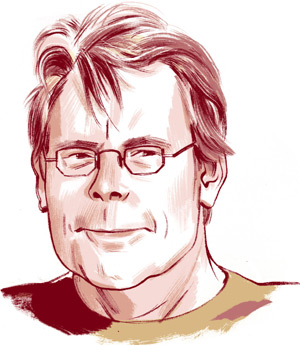 I en färsk intervju i The New York Times hyllar King några nordiska författare, bland annat John Ajvide Lindqvist. Intervjun handlar helt och hållet om litteratur och läsande och det är i en fråga om översatta böcker King nämner några nordiska namn:

Do you enjoy fiction in translation? Stories from particular corners of the world?

I actually avoid novels in translation when I can, because I always have the feeling that the author is being filtered through another mind. I read "Nana" last year, and swapped back and forth between two translations. They were quite different — not in the plot, which is simple, but in the mode of expression. That said, I read Pierre Lemaitre, a really excellent suspense novelist, and the aforementioned Karin Fossum. And of course the wonderful John Ajvide Lindqvist. I also enjoyed Stieg Larsson, wooden prose and all.

Intervjun går att läsa i sin helhet här.