NYHETSBLOGG
Tack för 2015 med mardrömsbasaren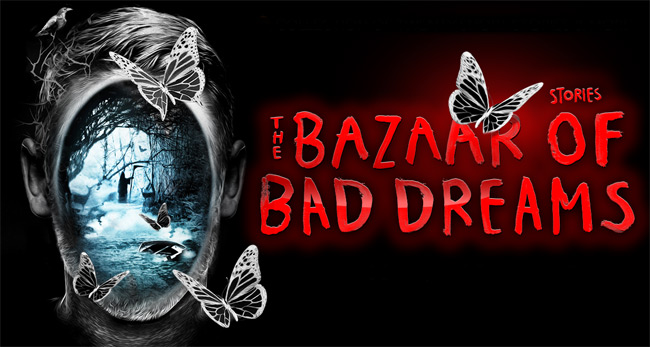 2015 lider mot sitt slut och vi avslutar med att trycka ut en recension på höstens nya Stephen King-bok, novellsamlingen The Bazaar of Bad Dreams. En liten nyårsgåva till de som med stolthet kallar sig för Följeslagare, här eller på Facebook!

Året gav oss i Sverige en ny bok (Mr Mercedes), fyra återutgivningar i storpocket samt en ny film på DVD och blu-ray (Tills döden skiljer oss åt). Internationellt sett gick båda tv-serierna "Haven" och "Under the Dome" i mål och när det gällde nya böcker handlade det om Finders Keepers och så The Bazaar of Bad Dreams, vars recension ni hittar här.

Om några dagar berättar vi vad vi vet om 2016. Tills dess: GOTT NYTT ÅR!