NYHETSBLOGG - MÅNAD:
februari

, 2012
Wind Through the Keyhole på väg...
Donald Grant påbörjar utskickandet av sin utgåva av "Wind Throught the Keyhole" idag. Så de som beställt en kan snart ha den i handen. Har ni inte beställt något ex har ni chancen att få ett gratis här.
Lyssna på The Stand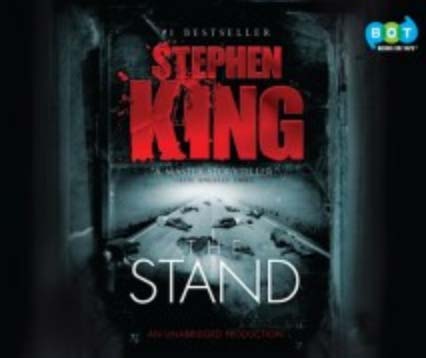 Nu finns The Stand som ljudbok om någon skulle vilja lyssna på boken. Ljudboken är inläst på engelska av Grover Gardner och 47 timmar och 42 minuter lång.
FÖLJESLAGARNA PÅ FACEBOOK
BLOGGKALENDER
<<
Februari 2012
>>
Må
Ti
On
To
Fr
Lö
Sö
1
2
3
4
5
6
7
8
9
10
11
12
13
14
15
16
17
18
19
20
21
22
23
24
25
26
27
28
29
PRENUMERERA
SÖK I BLOGGEN
KATEGORIER:
STEPHEN KING-KALENDARIUM
SENASTE RECENSIONERNA