NYHETSBLOGG
Ur och Bad Little Kid bekräftade för nästa samling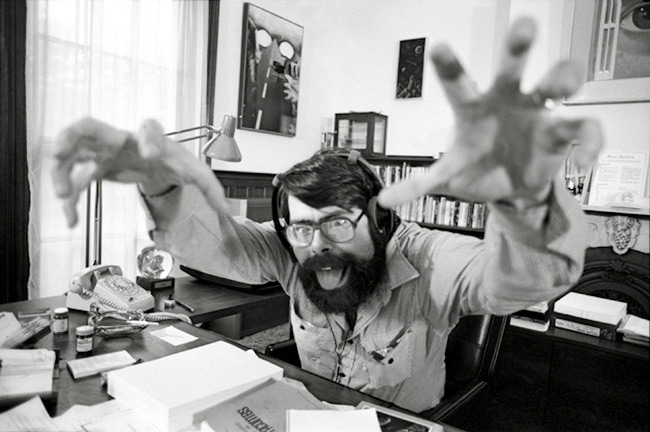 I höst släpps The Bazaar of Bad Dreams som blir Kings nästa novellsamling. I dagsläget är det fortfarande oklart vilka noveller som kommer att ingå - se detta blogginlägg från förra våren där vi listade tänkbara förslag - men det kommer att vara runt 20 texter i den.

King berättade nyligen att urvalet inte är färdigt än men att samlingen kommer att innehålla sådant som inte publicerats tidigare. Samlingen kommer inte att innehålla noveller King skrivit ihop med andra, men han bekräftade att de båda e-böckerna Ur och Bad Little Kid kommer att ingå.

Ur släpptes först enbart för Amazons Kindle-läsplatta och handlade om... en Kindle-läsplatta... Ett rent beställningsjobb, men historien var bra, vilket vi konstaterade i vår recension 2009. Bad Little Kid finns i dagsläget enbart utgiven i Tyskland och Frankrike på sina respektive språk (som "Böser Kleiner Junge" och "Sale Gosse"). Boken var en present från King efter det fina mottagandet under hans Europaturné hösten 2013.

Vilka andra noveller som kommer att ingå är alltså inte känt ännu men de flesta lär vara plockade från listan som vi gjorde för snart ett år sedan. Mer info när vi vet mer!