NYHETSBLOGG
Omslaget till The Bazaar of Bad Dreams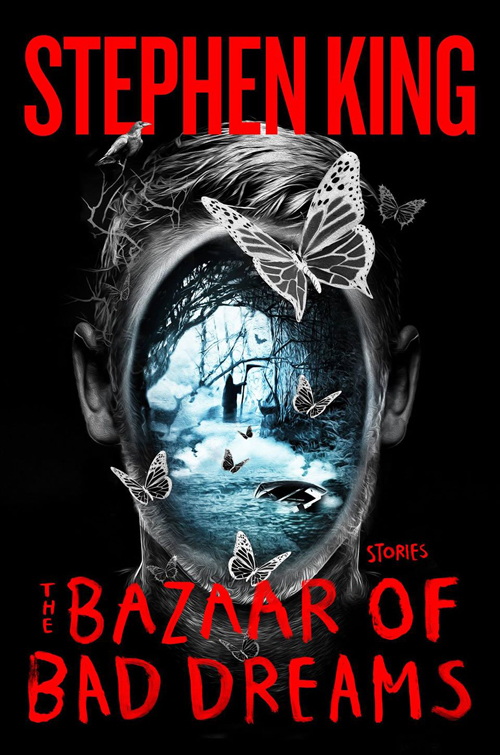 I en liten märklig steg-för-steg-presentation har omslaget till höstens novellsamling The Bazaar of Bad Dreams nu avslöjats - lagom till att Finders Keeper är på väg ut i bokhandeln. Ganska märkligt att marknadsföra nästa bok, men uppenbarligen är King en sådan författare som inte behöver fullt fokus på sina utgivningar. Han säljer ju en hel del i alla fall.

Novellsamlingen kommer som vi tidigare berättat innehålla dessa noveller:

1. Mile 81
2. Premium Harmony
3. Batman and Robin Have an Altercation
4. The Dune
5. Bad Little Kid
6. A Death
7. The Bone Church
8. Morality
9. Afterlife
10. Ur
11. Herman Wouk is Still Alive
12. Under the Weather
13. Blockade Billy
14. Mister Yummy
15. Tommy
16. The Little Green God of Agony
17. That Bus is Another World
18. Obits
19. Drunken Fireworks
20. Summer Thunder

I bokhandeln i november.