NYHETSBLOGG - DATUM: 2017-03-06
Höstens bok kommer 26 september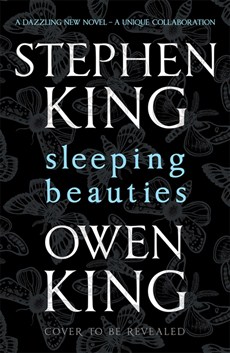 Kings andra bok för 2017 har nu fått ett release datum. Tidigare hade vi bara oktober och gå på men så idag meddelar Hodder & Stoughton, Kings engelska förlag, att de släpper boken den 26 september. Alltså lite tidigare än vi hoppats på.

Boken kommer vara 704 sidor lång vilket kan jämföras med "End of Watch" som var knappt 400 sidor. En hyfsat tjock bok med andra ord.

Vi fick även följande beskrivning av boken.

A spectacular father/son collaboration like no other, Stephen King and Owen King tell the highest of high stakes stories: what might happen if women disappeared from the world of men?
In a future so real and near it might be now, something happens when women go to sleep; they become shrouded in a cocoon-like gauze. If they are awakened, if the gauze wrapping their bodies is disturbed or violated, the women become feral and spectacularly violent; and while they sleep they go to another place...

The men of our world are abandoned, left to their increasingly primal devices. One woman, however, the mysterious Evie, is immune to the blessing or curse of the sleeping disease. Is Evie a medical anomaly to be studied? Or is she a demon who must be slain?

Set in a small Appalachian town whose primary employer is a women's prison, SLEEPING BEAUTIES is a wildly provocative, gloriously absorbing father/son collaboration between Stephen King and Owen King.

Observera att omslaget INTE är det slutgiltiga.