NYHETSBLOGG - DATUM: 2014-05-14
Fyra nya recensioner på sidan!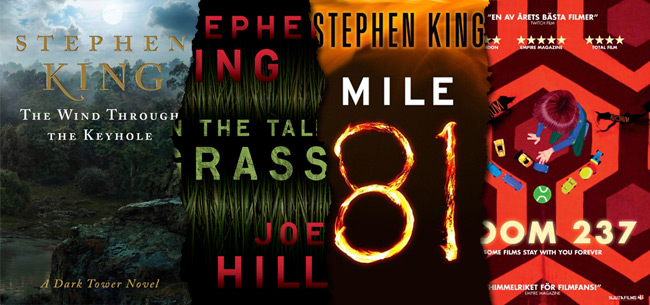 I dag publiceras de fyra första (av en hel del) nya recensionerna på sidan på väldigt länge. Det har inte varit någon vidare sprutt på recenserandet på ett ganska bra tag, men nu jobbar vi på det. Det ska bli bättring.

Ingen av de i dag publicerade recensionerna är på direkt pinfärska saker, med undantag för Room 237-DVD:n som släpps i Sverige i dag.

I övrigt kan ni läsa om novellerna/eböckerna Mile 81 och In the Tall Grass, där den sistnämnda är ett samarbete mellan King och sonen Joe Hill, och så The Dark Tower-boken The Wind Through the Keyhole.

Mer är alltså på gång inom kort!